What is the Meaningful Success Project?
This project came out of a question – is it possible to be successful in your career, be happy and live your values?
We looked for answers to this question in two places – a review of the research and our own interviews. We reviewed cutting edge research on:
Career success
Happiness, life satisfaction and wellbeing
Behaviour change
Plus we started our own informal research project. Interviewing people that we believe have found meaningful success, to see if the research applies in practice. We are trying and figure out what exactly they have done to achieve this success and how we can help you to apply it to your own life.
One of the things we noticed is that people who are happy in both their careers and their lives are generous. So we decided to make this information available for free.
Do you have a voice inside your head that pops up at the most unhelpful moment and says, 'You can't…','You are not good enough', 'You always…' or 'You never…'? Most of us do. Unfortunately, sometimes we let this voice take charge. It might be about playing small at...
read more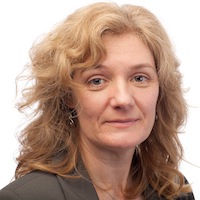 Rachel Collis
Rachel is an experienced executive and career coach.
She also teaches on the MBA program at the Queensland University of Technology in Brisbane, Australia
Patrick Self
Creative
Patrick has been running his own marketing, web design and photography business since he was 16. He is also Rachel's son.