This project came out of the question – is it possible to be successful in your career and also happy in your life? I've spent hours exploring this question in two ways. I've reviewed the academic literature on success – what does the science say about career success, happiness and wellbeing? And I have spent hours interviewing 'successful' people. I wanted to learn, both from science and practice, how to become successful while remaining connected to what really matters more broadly in life. I have spoken to people who have achieved a level of standing in their careers. People who are usually (but not always) financially wealthy, who are healthy and happy most of the time. It has been wonderful. They have all been delightful and I have learnt so much.

Meeting these people and reading this research has helped me to recognise the places where my behaviour holds me back. My hope is that some of these blogposts will contain lightbulb moments for you too.

We are each on our own journey to create meaningful success. Sometimes I feel like I am nailing it and sometimes I feel inadequate. I compare myself to the people I have interviewed and I feel I have achieved so much less than they have. I can so easily get hooked by the thought that I should have had more impact on the world or made more money. Except I now realise two things. Firstly, it is important to create your own definition of success rather than try to force yourself to follow the goals that the world sees as successful. Secondly, it is important to focus your efforts on what is most likely to work and it can be hard to work out which activities are likely to be impactful. This uncertainty can make it hard to persist in the right way at the right things.

With this project I want to show you clearly what makes people happy – so you can create your own definition of success. I also want to show you what you need to do if you want objective career success, because to be brutally honest, if you want to go about it ethically then it will be hard. You will need to make sacrifices. I also want to show you what does and doesn't work, so you don't waste your efforts.

So our first step is to blow up some common myths. There is a lot of advice out there which is BS. We have to clear out all the ideas that have been limiting us. Once this is done, you will hopefully see the world with new eyes and will be able to find your way to success that is meaningful to you.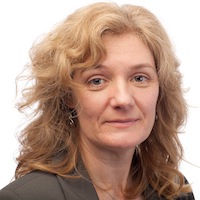 Rachel Collis
Position
Rachel Collis qualified as medical practitioner in 1986. She then became a psychiatrist and practiced psychiatry for 15 years. In 2002 she  began a consulting business. She provides executive coaching, training and team facilitation to to organisations throughout Australia. She has helped many high potential managers to create more success and meaning in their lives. She also lectures on the Executive MBA program at Queensland University of Technology.
Patrick Self
Position
Patrick Self
 is a freelance creative responsible for the photography, video and web design of the project. He is currently studying a Bachelor of Business Management, majoring in Advertising at the University ofQueensland. He is available for all manner of photography, video or web projects. His portfolio is available 
here.