We want to be successful, but success isn't enough.
We want a fulfilling and rewarding career without sacrificing a full and vital life. We want the corner office while still caring for our health, our friends and family and staying true to what is important to us.
We want meaningful success.
It's no easy feat.
You'll see plenty of people with career success who are burnt out, lonely, alcoholic, narcissistic, or miserable. It seems like the higher you go, the greater the sacrifice.
But there's a better way.
We're travelling the world, searching for people who live vibrant, meaningful lives and achieve great things in their career and we're asking them how they do it.
We are searching for people who:
Achieved success in their career under their own steam

Have a great sense of purpose and vitality in their work

Actively want to benefit others through their actions

Maintain healthy relationships with others

Care for their own psychological and physical well-being
We want to discover how these inspiring people achieved their meaningful success, what they learned along the way and what they would do differently if they could do it all again.
What we've found has been both astonishing and helpful to us, and we'd like to share it with you.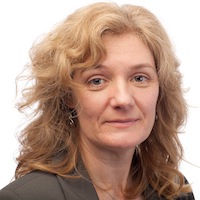 Rachel Collis
Position
Rachel Collis qualified as medical practitioner in 1986. She then became a psychiatrist and practiced psychiatry for 15 years. In 2002 she  began a consulting business. She provides executive coaching, training and team facilitation to to organisations throughout Australia. She has helped many high potential managers to create more success and meaning in their lives. She also lectures on the Executive MBA program at Queensland University of Technology.
Patrick Self
Position
Patrick Self is a freelance creative responsible for the photography, video and web design of the project. He is currently studying a Bachelor of Business Management, majoring in Advertising at the University ofQueensland. He is available for all manner of photography, video or web projects. His portfolio is available here.